-MOSES- THE PAINTER'S LIGHT
Moses Frederick Hambourg was significantly providing me the perfect pose in order to give an authoritarian look to his own artwork, extremely seductive for its detailed photorealism. He was spontaneously describing his approach to the painting technique he chose, wonderfully concluded thanks for his incredible familiarity with oil and acrylic colours.It must be said the painting studio was classically furnished and supplied with very ancient objects,candlesticks, cylinders, statues, ornaments, modelling able to seize the figure he previously pictured into his mind
BUT TO CAREFULLY manage to draw his self-portray, he used two special mirrors he sapiently set one to his profile and another right back to his shoulder in order to have a full 360?s view of his precious movements.
The dynamic in the studio was effectively impressive, being the model of his vision and seeing a confident artist creating a masterpiece by starting from a simple sketch was something in which I came across different times in my life, in being an artist too but the way Hambourg dealt with my unprepared and pimpled skin was unique and unarguably original.According to him, subjects should be relevant to symbolise his own scenario, not to fit to a particular kind of beauty and his way of spreading the colours over the canvas with his set of coarse hairs finally found his validation in the result visually pleasurable to the eyes of the beholder and audience itself :Macchiaioli's influence was evident in the way the brush was properly trailed onto different lawyers of colours, in addition to the various dyes , in order to delicately surface the fibres and then, in a second time release a more liquid and less dry chromatic spot.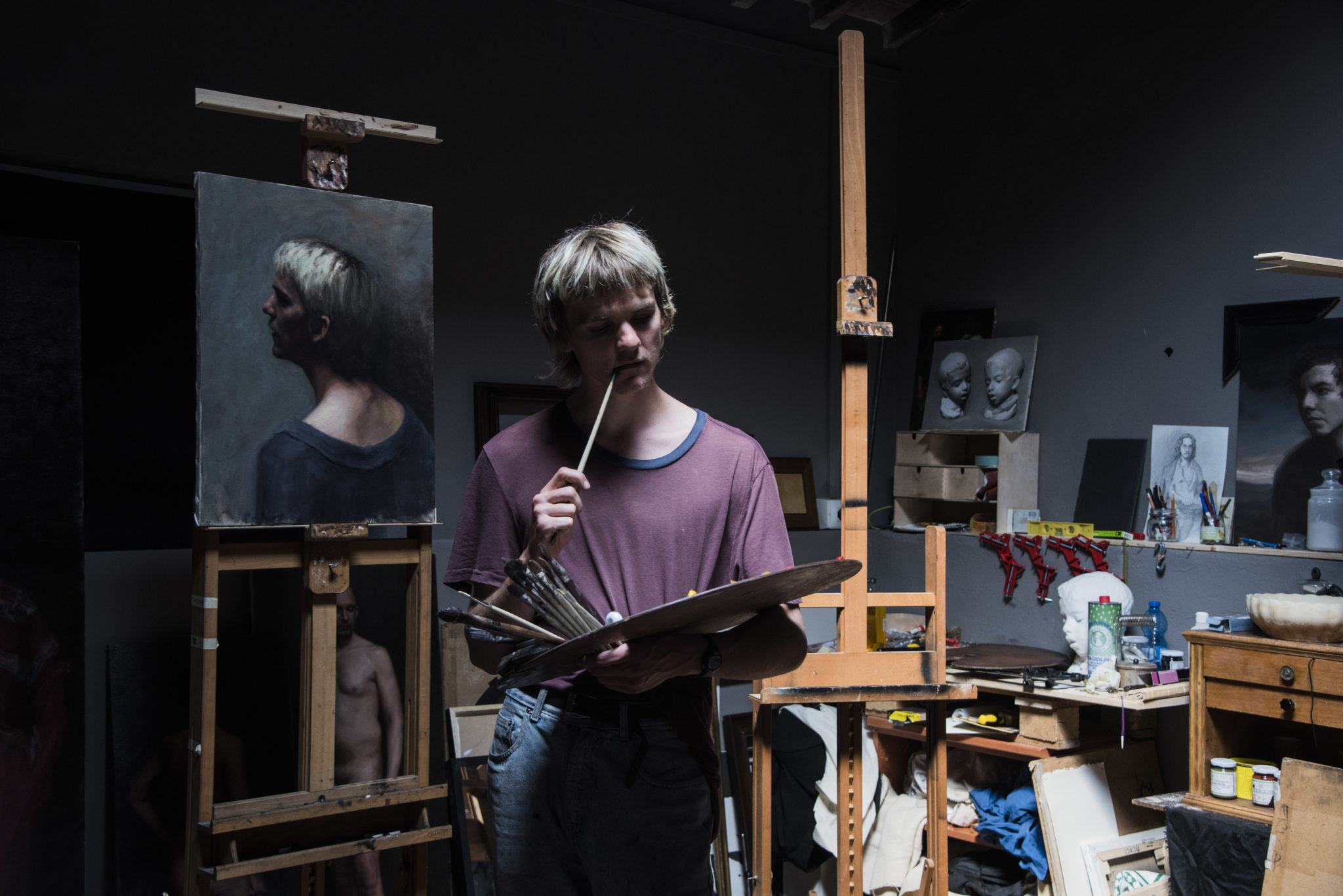 Of course you will say that I ought to be practical and ought to try and paint the way they want me to paint. Well, I will tell you a secret. I have tried and I have tried very hard, but I can't do it. I just can't do it! And that is why I am just a little crazy.
---
You might also like